Conversational setting can be both direct and indirect. You decide!
Also witness my love and passion for modern design (Jacobsen, Eames, Pollock) and contemporary Art (Richter, Bisky, Beuys). You can ask me anything!

Here in my studies I've been doing a lot of research lately. I prefer working with music playing softly in the background while having a little glass of a personally chosen wine gem !
This is also where my internet-activities and postings are coming from.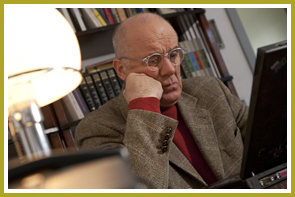 I'm looking forward
to meeting you!
Yours sincerely,
Dr. Hanno Verbier